Indian Time Arts by Shendaehwas, in tune with the rhythms of nature...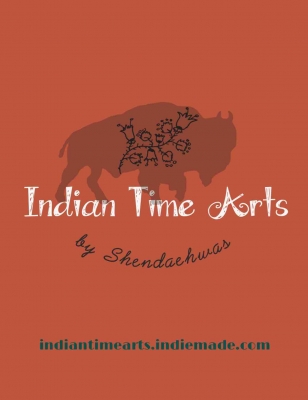 Indian Time Arts News
Official website launch today April 22th, 2016,
Happy earth day skwaweti' (you all) !!!
Indian Time Arts was entirely created (handcrafted silverjewelry, logo, pictures, website, music...) by Shendaehwas, a Native girl, me, who moved from Quebec city to USA, to follow her love, a Chippewa flute maker.
Inspired by the powerful nature of the Oregon coast, away from an active latin jazz scene & busy urban life, I began to embrace nature's rythm and let my creativity take me on a journey of discovery of artistic activities that my busy urban life did not allow me enjoy before...
Visit my brand new website at indiantimearts.indiemade.com and discover
A place to find unique hand made fine silver jewelry inspired by Iroquian tradition, photography prints of nature, original music made by Huron-wendat composer-flute player-singer-storyteller, etc.
A place to buy different Artistic creations by Native American Indian Artists from Canada and USA.
Check us out regularly, more one-of-a-kind and original handcrafted items added regularly, calendar of concerts & workshops offered coming soon...
Önenh, a la prochaine, see you later!
Shendaehwas
» Share: