Wake up and dream... ACTIVE DREAMING workshops with the Native American Indian flute & drum!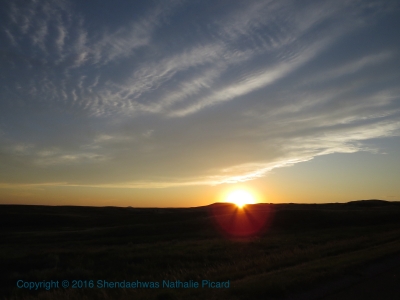 Ndio! I come from the longhouse people, who had an ancestral way of dreaming that is now being taught around mother earth. I am a conscious dreamer from Island woman's original tribe, the Huron-wendat people. You can find out more about her and active dreaming in the book "Dreamways of the Iroquois" by Robert Moss. I've been DREAMING all my life... Active-lucid-conscious dreaming was a fondamental part of the Huron-wendat culture and our ancestral way of life...
Since I moved to USA, I've attended many of Robert's wonderful workshops and completed his Dream Teacher training (Levels 1-2-3) at the Robert Moss School of Active Dreaming in Washington State in 2017.
I am offering different workshops & concerts like "Introduction to Active Dreaming with the Native American Indian drum and flute", "Creative Dreaming for artists & professional creaters", etc., "Native American Indian music & culture concerts" in solo or in duet with my husband Dennis-dg Hatch, Chippewa flute maker & artist. We also offer '' house concert" if you have a specific group that would like to experience the magic of the Native American Indian Flute!
If you are interested to experience my work & music in your area please contact me by clicking on Contact in the footer menu.
I also give interactive workshops for kids on Storytelling, dreaming and music improvisation & Native American Indian culture...
My first language is French but I also give workshops in English.
» Share: