Wake up and dream... participate in one of my original ANCESTRAL DREAMING workshops!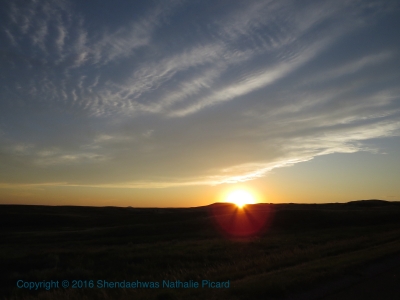 Ndio! I come from the longhouse people, who had an ancestral way of dreaming that is now being taught around mother earth. I am a conscious dreamer from Island woman's original tribe, the Huron-wendat people. You can find out more about her and active dreaming in his book "Dreamways of the Iroquois" by Robert Moss. I've been actively DREAMING all my life... The art of DREAMING was a fondamental part of the Huron-wendat culture and our ancestral way of life... Dreaming is an underestimate and powerful tool in the present times where we are experiencing many changes and challenges... and accessibleto all. It also teaches people hiw to connect deeply to the world and their own inner wisdom, in a very empowering way.
Since I moved to USA, I've attended many of Robert's wonderful workshops and trainings, (Dream Teacher training Levels 1-2-3) and became a Certified Teacher from the Robert Moss School of Active Dreaming in Washington State in 2017. I am now offering different workshops like for example, "Introduction to Active Dreaming with the Native American Indian drum and flute", "Ancestral Iroquoian Dreaming", "Creative Dreaming for professional artists & creators", "How to use dreaming for self-healing", "Dreaming true a more fulfilling life", "How to tap into your power and talents with active dreaming", etc.,
Along with Dreaming classes and workshops, I can offer Concerts on Native American Indian music & culture in solo or in duet with my husband Dennis-dg Hatch, Chippewa flute maker & artist. We also offer more intimate '' house concert" if you would like to experience the magic of the Native American Indian Flute and /or learn to develop the art of dreaming in your own home or inspiring space for a specific group of people!
If you are interested to experience my work & music in your area please contact me by clicking on Contact in the footer menu.
I also offer Storytelling, music improvisation, dreaming or Native American Indian culture workshops for kids of all ages.
Workshops in English, French and possibly Spanish...
Please contact me if you are interested or if you want to offer Dreaming workshops in your area!
» Share: